NEW 10th TEE.
The Syndicate recently finished the rebuilt 10th tee and we think it makes a much better start to the back 9. With 'island' tee blocks for women and men, and an attractive rockery surrounding it we know that you will play this hole much better!
Greymouth Flood- 23 November 2011
-someone left the fairway watering on!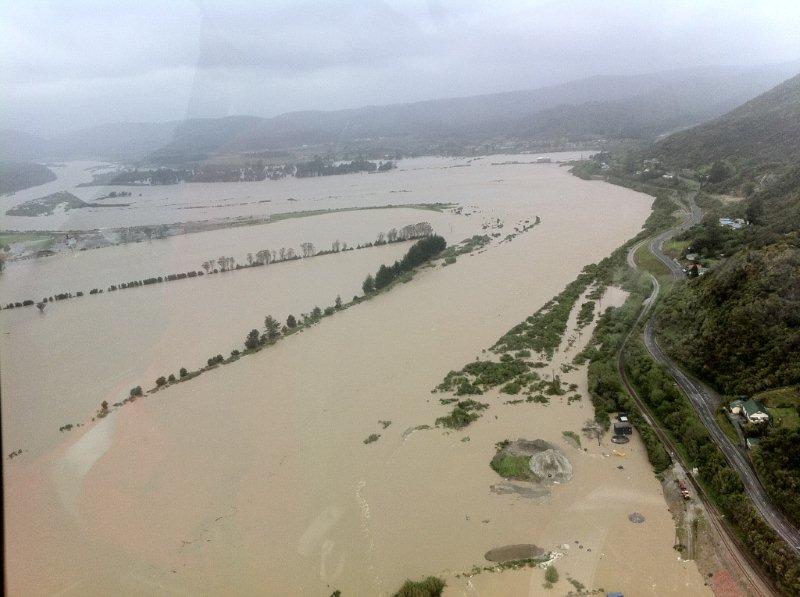 The view of the Grey River from above the Cobden bridge. The golf course is behind those pines in the distance.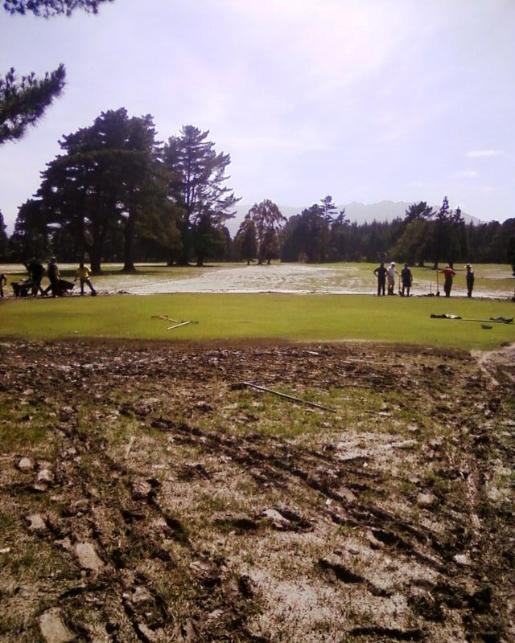 This is the 14th green a couple of days after the flood. The green was cleared, (along with 5 others) the day after the flood then all of the silt surrounding the greens was cleared by working b's. The 13th, 14th, 15th, 7th and 6th fairways received varying degrees of covering with silt, as can be seen here- (13th, 14th and 15th)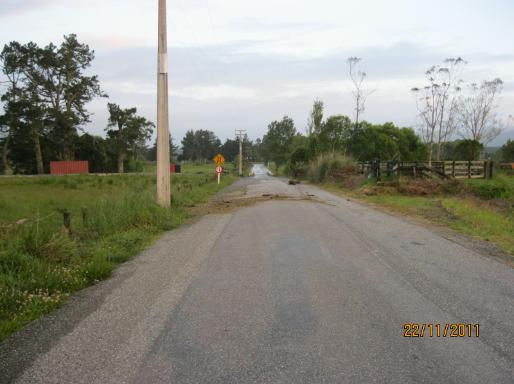 The extent of the flood is shown by this litter on Links Road, just a few metres over the railway line. The whole of the course was under water, and water entered the ground floor of the club-house.
NEW MEMBERS "NEWSLETTERS"
The committee will issue a general information and guideline "broadsheet" to our new members. This is available as a couple of PDF documents below