What's On 2016-17
29 October Monteiths Tournament 12.30 Tee off
30 October Presidents Cup 4 Clubs only, come and try and beat the President at his own game!
26 November Ronald MacDonald House Fundraiser (Cancelled due to weather Conditions)
11 December Closing Day, Mixed Canadian Foursomes
02 Jan 2017 Speights 1 Day Tournament
29 Jan 2017 Electronet Tournament
11-12 Feb Coastwide Honda Westland Classic
Recent Results
The winners in the Club Champs for 2016 were;
Senior Men Peter Bourke
Intermediate Men Pete Theron
Junior Men Wayne Thomas
Silver Women Gaye Munnerly
Bronze 1 Carolyn Williams
Bronze 2 Lynette Bruning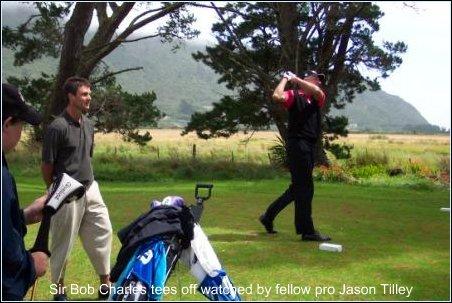 Greymouth Golf Club has a number of other tournaments and welcomes visiting players. With dates to be confirmed year by year but at approximately the same time each year are:
West Coast Golf Challenge at 4 courses (Westport, Reefton, Hokitika, Greymouth) March 7th 8th 9th 10th 2017. Visit the West Coast Golf Challenge website
In 2006 the inaugural Classic was won by Geoff Saunders of Clearwater, Canterbury, 2007 by NZ Masters Rep and Waitikiri member, Ian Donaldson, and in 2008 Canterbury rep Tyrone Nelson who returned to reclaim the trophy on 2009, and In 2010 as a Greymouth GC member made the treble. In 2011 the winner was Richard Mills from Weedons Golf Club, and In 2012 local Greymouth GC member Ryan Coll. In 2013 Mike Toal of Greymouth with a course-record equalling 66 and par round to win by 6 strokes!

The Classic has been lucky to have Sir Bob Charles join the field in 2006 and 2007. We look forward to having him back one day.